Naugalo Nursery&Primary School,
Budaka District, Uganda
(Operated by Pallisa Children's Concern Project - PCCP)
Project Needing Funds:
Construction of a three-classroom block
Cost:
$27,000 for the block
Local Contribution:
Rock, sand, volunteer labour
Background:
Naugalo Nursery and Primary School is located in the district of Budaka, Uganda, around 25 km west of the town of Mbale, a 3 hour drive from Kampala. Currently the school enrolls 192 students in the 10 elementary grades (Kindergarten (Nursery) through Grade 7). Two existing permanent classroom blocks house the Grade 1 through 7 students, while the Nursery grades occupy a crude temporary wooden structure. Permanent brick classrooms are desperately needed for these young students.
The faith-based Ugandan volunteer group, Pallisa Children's Concern Project (PCCP) was started in 1999 with the goal of helping the needy children in the area as well as the rescued and escaped child soldiers victimized by Joseph Kony and the LRA. In 2009 PCCP started Naugalo Nursery ad Primary School to provide quality, faith-based education to the younger children under their care. PCCP partners with volunteers from Manitoba, Canada, who have helped by raising some funds for the school and have assisted with the organization's other projects such as farming, water and adult education workshops. Recently with the help of funds and volunteers from Manitoba a set of pit latrines was built.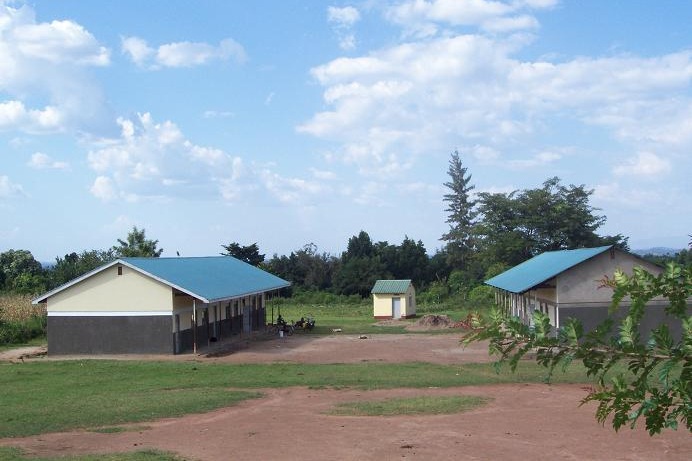 Location:
Budaka District, Uganda